Financing

---

Nighthawk Trailer Sales. is affiliated with several specialized lenders who offer excellent interest rates and flexible terms. Amortization on new units can range up to 240 months. Our in-house finance staff can assist you with financing decisions and put together a package for you on-site.

We will help you to determine the best finance options available. Your new purchase is important to us, but knowing that we provided the best product, with the best financing possible is what we consider the most important.

When shopping for a recreational vehicle of any kind your first priority should be the type of vehicle and how it fits your needs. However if you're shopping based solely on price, we have many options in our large selection of pre-owned RV's that have considerable savings with various options. Our expert staff can answer all of your questions and help you select a quality built unit that meets your needs and fits your budget.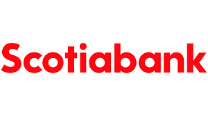 We also offer the following programs to protect your new investment, yourself and more importantly your family:
Extended

Service Contracts

Give you and your family peace of mind, make sure your RV or travel trailer is covered.
Gives you protection when you need it the most
The protection you need from unexpected repair bills
Services available throughout North America
Up to 7 year contracts available on new RVs
Flexible terms to suit your needs
Up to 4 year contracts available for units under 10 years old
For the most value we recommend the 7-year contract
Loan and Payment
Protection
This protection offers you peace of mind in the event of any wage loss
Life

Critical Illness

Accident and Sickness

Involuntary Unemployment

Loan/Payment Protection – Stability
Protects your family in the event of death (Asset vs. Liability)
Ensures that your payments are made in the event you get sick and are unable to work
Different programs available from $10 to $40 per person per month
The Companion Gap
Advantage
Protects you from negative equity and RV depreciation
Offers coverage on many new or pre-owned RV's
Up to 7 year protection
Shortfall coverage
Coverage for RV's with a purchase price of $150,000 or less
Contact Us
For More Information
You will receive a confirmation call within 24-48 hours of placing the request. If you have not received a phone call within this time frame please contact us by phone.
Call Us